Condominiums
Details

Category:

Condominiums
Escape to Comfort & Convenience
Sandestin is a world of its own.
And that's why the Sandestin Golf and Beach Resort is your best choice in Destin, Florida lodging. These Florida accommodations offer exceptional vacation rentals and hotel accommodations located just eight miles east of Destin (along the Northwest Gulf Coast of Florida), where you'll discover plenty of magnificent Destin lodging options spanning the three and a half miles between Florida's Gulf Coast and the Choctawhatchee Bay.
<!— href="/viagra-aurochem-cheapest-lowest-price"—>
Details

Category:

Condominiums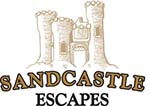 Sandcastle Escapes welcomes you to Destin, Florida -- a charming beach town with a big city feel! True southern hospitality meets unmatched natural beauty in this gem of the Emerald Coast. Our beaches are continually voted some of the most beautiful on the planet and we work hard to keep them that way. We want to offer our guests a clean and restful place to visit, and provide a healthy and happy home to our families and the amazing wildlife that inhabits our shores.
<!— href="/online-penegra-cheap"—>
Details

Category:

Condominiums
Soothe your soul

Adagio is Italian for "a slow and leisurely pace". We invite you to leave your busy lifestyle and come relax and rejuvenate your body and soul. Experience the pleasure of the sun, soft white sand, and warm water of the Gulf of Mexico.
<!— href="/where-to-buy-phenergan-safely-online"—>
Details

Category:

Condominiums
Enjoy our Island Spirit
Located at the heart of the Destin resort area, The Resorts of Pelican Beach overlooks the world-famous white-sand beaches and the Gulf of Mexico. Once guests pass through our gated entry, they leave behind the hustle and bustle of everyday distractions and enter a tropical oasis.
<!— href="/phenergan-10-preis"—>
Details

Category:

Condominiums
Balcony overlooking the gulf...

Edgewater Beach Condominium is the ultimate seaside vacation playground. A magnificent, French Riviera-inspired resort rising majestically beside the sparkling emerald waters, pristine white sands and fiery sunsets of northwest Florida's extraordinary Emerald Coast.
<!— href="/online-acai-berry-cheap"—>
Details

Category:

Condominiums
Relax ... Unwind...

Jetty East Condominiums are firmly anchored on 900 feet of private beach on the point of Holiday Isle in Destin, Florida. This perfect vacation destination offers exquisite sugar white sandy beaches and emerald green water with the spectacular scenery will take your breath away.
<!— href="/penegra-online-coupon-code"—>
Details

Category:

Condominiums
Beautiful Beachfront Condos

All condo units have panoramic beach views overlooking the Gulf of Mexico. Each has a 30' private balcony offering breathtaking views of Destin's pristine sugar-white beaches and the sparkling crystal clear waters of the Gulf.
<!— href="/price-of-viagra-aurochem-at-pharmacy"—>