Explore the beauty of Northwest Florida by the way of the Blackwater River!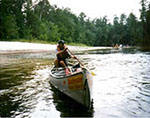 Canoe, kayak or tube the clear waters of the Blackwater River (no white water). Enjoy one of our many day trips (2 to 7 hour long) or be real adventurous and spend the night on our camping/canoe trip! We transport you upstream to the launch point where your fun-filled day begins.
<!— href="/buy-cheap-viagra-aurochem-daily"—>
The sight of snow white sand bars contrasting with clear, shallow waters outlined by magnolia, river cedars and a variety of wildflowers is something everyone should see. 1 hour and 22 minutes from Destin, 38 minuets from Pensacola and 2 hours and 41 minutes from Panama City Beach. Reservations suggested.  1.800.967.6789.